Try a FREE TRIAL until the end of 2023!
EduSuite provides high quality professional development at the click of a button.
Saving school leaders time, budget and keeping you up to date.
Founded by Faye Heming
Faye has extensive experience in education in a variety of roles including teacher, headteacher, external consultant and inspector. Faye has written, developed and led a wide variety of training events and programmes to help teachers and leaders move from good to great.
We have developed a comprehensive training package that is available 24 hours a day, giving you the flexibility to use it at a time to suit your staff. It will save you time, because you do not need to plan the training for your staff, you can click a button and access it immediately.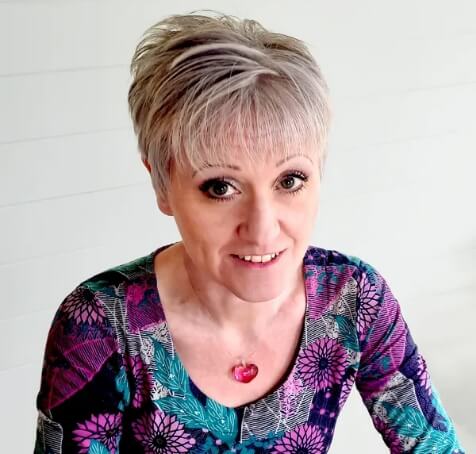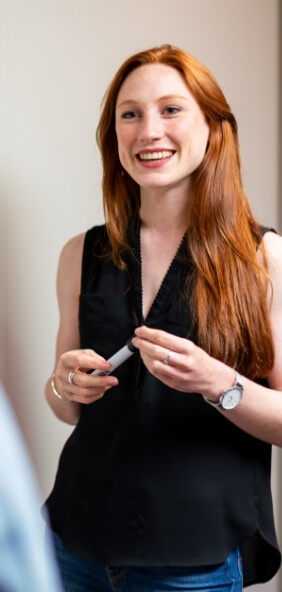 What's included?
Training Modules

As a member of EduSuite you have access to all the training modules we produce and there is no limit on the number of times you can view each one.

Most training modules contain activities or downloadable resources which you're encouraged to engage with, so having access to a pen and paper would be useful.

---
Resource Bank

The resource bank contains fully adaptable resources, to support senior, middle and subject leaders in their respective roles, take the form of audit tools and planning documents.

Resources in here are not teaching materials, but documents such as audit tools, monitoring proformas or improvement planning documents, that help the staff carry out their respective leadership roles. The resource bank contains downloadable word documents which you can access at the click of a button.

Some of the documents underpin our training modules, and you can find these in the professional development section.

As a member, you are welcome to download, use and adapt our resources in your setting.

---
Educational Updates

Regular updates of key educational news, research and blogs ensures school leaders and teaching staff are kept up to date on best practice and what is happening in the world of education.

During term-time, we send our members a weekly email which contains a 'round-up' of current, relevant educational news. We also include links to useful blogs, articles about safeguarding or school management as well as highlighting useful resources.

In the members' area you can access all of the articles mentioned in the weekly email. Sections are fully searchable, so if you are interested in research or you're a subject leader, you can select that category and read all of the articles.

Articles are organised with the latest on top, so you can always keep up to date.

---
Events

We deliver a range of live online events which enhance our training modules or relate to the current educational landscape. All of our events further enhance professional learning as well as providing opportunities to share views and experiences with educators in schools across the country. Feedback from our live events has been incredibly positive; participants felt they benefitted from talking to colleagues in schools nationwide as it gave them another perspective to consider.

Our events are dynamic as we create the content following discussion with our members. This way we can ensure the events are meeting the professional development needs of EduSuite subscribers.

---
PD Portfolio

The Professional Development Portfolio (PDP) is available to every EduSuite subscriber. Your individual PDP allows you to create a comprehensive portfolio of all the professional development activities you have undertaken, within and beyond EduSuite. For example, you can record your attendance at one of our live events, or a first aid course you may have attended in person. You can also include any podcasts you have listened to, videos you have watched (including our training modules) or journal articles you have read.

The PDP is set up to encourage you to set actions and record the impact of the professional development you have undertaken. You can then use the PDP to support the appraisal process because you can choose to share your PDP with your appraiser, or other members of staff. You have full control over who you share your PDP with and for how long. You can cancel access to your PDP at the touch of a button.

---
Staff Meeting Starters

Staff meeting starters are designed to prompt short discussions at the start of a staff meeting. They will help to keep your staff up to date on current educational thinking and build a shared understanding of good practice.


Staff meeting starters are based upon relevant educational issues, news, research, and DfE policies and guidance. We also include thought-provoking snippets from leaders in education. You will be provided with links to the source materials which will enable more in-depth discussions, if desired.


Each week we add a new document for you to download and use to facilitate discussions in your staff meetings. We will email you each week to ensure you do not miss the latest staff meeting starter.

---
Schoolaspect

Schoolaspects software together with our training modules enhances a whole-school approach to improvement, which supports senior leaders in focusing on their key areas for school improvement. This software would cost a 2 form entry school £750, but is included in EduSuite.

---
Example training module…
You can see the modules that are currently available here. The videos take between 45 minutes and 1 hour 15 to watch, as activities and discussions are embedded into the sessions. There are prompts to pause the videos at certain points to carry out the tasks.
Contact us today to see how we can help your school.
Tried & trusted by
"I love the way that it is flexible and you can access it when and however you want to. I find the educational update particularly helpful and almost use it as a checklist to ensure I'm up to speed on everything."
Rebecca Scutt, Headteacher
Stow-on-the-Wold Primary School
"I really like EduSuite and have incorporated it into next year's staff meetings and CPD programme."
Charlotte Mott, Head of School
Grangetown Primary School
"The training modules have supported some of our less experienced subject leaders, giving them structure, support and ideas for how they might move their subject forward."
Karen Pyman, Headteacher
Millbrook Primary School
"EduSuite is an excellent easy to use, high-quality resource. The staff meeting starters are a great way to encourage professional, purposeful dialogue at the beginning of the meeting. But the biggest positive for me as a leader is the time EduSuite saves me – thank you."
Jenny Walker, Headteacher
St. David's C of E Primary School
"The platform is really easy to use and navigate. It has a wealth of training and resources that we use as part of our in-house CPD to support the school development priorities. I really can't fault it."
Jodie Flynn, Headteacher
Heamoor Community Primary School
"We've been using EduSuite for more than two years and find the variety of content really useful. School staff are able to easily access training and templates. We have used the audits in the resource bank to successfully establish starting points for development."
Jill Kewley, Headteacher
Bledington Primary School
Prices start from £100 per year